Why should you pay to be on Lining Pro?
The more exposure you can provide your company, the better. Lining Pro is built and run by experts in both online marketing and the underground industry. This combo helps you the contractor get in front of the right prospects.
Exposure has to come from the right places. There are only 2 websites in existence that can help the general public (your customers) find you and research you. Lining Pro and No-Dig. You pay a very small monthly fee to be listed on these directories and they assist your company in gaining more exposure on search engines.
How we advertise Lining Pro to the end user
Adwords: Lining Pro's master category pages, as well as the state pages, are actively advertised through a powerful Google Adwords campaign. This means a portion of your monthly fee goes to placing ads to your company's state page within the Google Ads network. 
Organic SEO: We are working day and night to optimize Lining Pro for the organic Google search results. This website uses a clean URL structure and we do not add "no follow" tags to the links outbound from your listing pages. This means when you sign up to Lining Pro and you link to your company website, you gain a quality backlink!
Arrival: End-users (your customers) have free choice to call you or other contractors listed on the Lining Pro directory. This keeps a level playing field and should encourage you to use Lining Pro's powerful listing page to add as many photos and videos of what you do to your custom profile page.
In today's highly competitive world of online marketing, you need to get your brand out to as many people as possible. Gone are the days where a single website would do the trick. Today, end-users research all corners of the internet before making large purchases. This is especially true when it comes to hiring qualified contractors to perform work on underground systems.  
Signing up your company to Lining Pro gives you the ability to add another form of online presence to your customers. Your brand grows a little more on the web by making a profile page on Lining Pro. You can link to your profile page from your website and show users that you are serious about what you do. 
Not just any contractor can sign up to be a member of the Lining Pro directory. This website is manually run by humans, not robots. 
Lining Pro is a directory of elite underground infrastructure contractors. We do not accept payment or grant placement for contractors whose reputations have been questioned, have a lot of negative reviews, are not licensed or insured, are not subject matter experts, or have performed bad business practices. You must be the best of the best to be on Lining Pro. No exceptions!
Your customers will appreciate our strict vetting process when making a decision on who to hire. This builds trust!
As a contractor, you can appreciate how easy it is to use Lining Pro. Both from the perspectives of an end-user looking to hire or a contractor looking to get published or edit your listing. 
We kept the home page simple so less time is needed for a customer to search for a local business. We use the Google maps API protocol to render the search network. This keeps the reliability high for the search sectors.
We think Lining Pro is a pretty cool place to be. The contractors listed on this website all share a common bond and passion (underground excellence). While some are competitors, we bring them together to show the general public that this is the best of the best when it comes to underground infrastructure professionals. This is where all the cool kids go!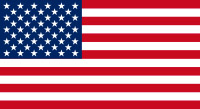 We Respect The Trades of the USA